With the help of the Mediterranean diet, it is possible to delay the aging of the brain.
Scottish scientists have studied the effects of the Mediterranean diet on cognition and brain health in older adults and found that the diet can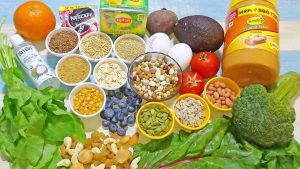 improve memory, verbal and visuospatial abilities.
The study involved more than 500 people aged 79 years without signs of dementia, who were tested by scientists for mental abilities, MRI scans of the brain, and also found out the peculiarities of their diet. The results of the study are presented in the scientific journal Experimental Gerontology.
It turned out that older people who adhered more strictly to the Mediterranean diet showed better results on cognitive tests than those participants in the experiment who ate differently.
Scientists have noted that with the help of the Mediterranean diet https://en.wikipedia.org/wiki/Mediterranean_diet it is possible to delay cognitive decline and reduce the risk of dementia in older people.