Cardiologist Alexey Utin shared his opinion on the first registered drug for the treatment of Alzheimer's disease.
The doctor explained that a drug was recently registered in the United States, which, according to the manufacturer, is aimed at combating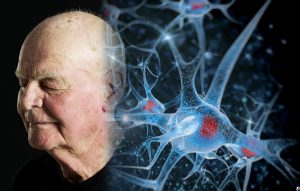 the disease.
"The main idea is that it removes beta-amyloid https://en.wikipedia.org/wiki/Amyloid_beta from the brain, which contributes to the development of the disease. But there are many questions about its effectiveness (in one of the studies, its effectiveness did not differ from placebo)," the expert commented.
In this regard, he emphasized the importance of disease prevention. It consists in giving up bad habits, healthy eating, an active lifestyle, both physically and socially, observing a sleep schedule. Timely detection and treatment of cardiovascular and endocrine diseases, depression, hearing impairment is extremely important.